SUPPORTING WINGS IS EASY WITH  REWARD PROGRAMS
There are many creative ways to support WiNGS.
Turn your shopping into support for WiNGS with Rewards Programs.

Shop on Amazon using Amazon Smile for WiNGS, 0.5% of your eligible AmazonSmile purchases will benefit WiNGS.
On your first visit to smile.amazon.com, you need to select WiNGS to receive donations from eligible purchases before you begin shopping. They will remember your selection, and then every eligible purchase you make at smile.amazon.com will result in a donation to WiNGS. Be sure you are logged into smile.amazon.com every time you shop!

Support WiNGS each time you shop at Kroger with your Kroger Plus Card. Register your Kroger Plus Card  by creating an account and registering your Kroger Plus Card number in the Kroger Community Rewards Program.  Sign-in to your Kroger Community Rewards Program account, find and select WiNGS or NPO number PJ523 as your organization.
If you don't have a Kroger Plus Card, it's simple to sign-up.

Tom Thumb will pay 1% of your total grocery purchases to WiNGS.  If you have a Tom Thumb Rewards Card, to simply fill out this application referencing WiNGS charity # 2140 and email to good.neighbor@tomthumb.com or return it to any Tom Thumb or Randall's courtesy booth to activate your Tom Thumb rewards card.
If you do not have a Tom Thumb Rewards Card, Click here to sign up.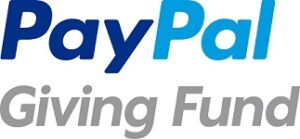 WiNGS is listed in the PayPal app and on PayPal's fundraising site.  Use your PayPal account to log in and enroll. PayPal receives the donations and grants the funds to WiNGS directly to our PayPal account.
Additionally, PayPal Giving Fund receives donations from a number of platforms, including E-Bay and Humble Bundle.
eBay for Charity makes it easy for sellers to donate 10% to 100% of your item's final sale price to WiNGS.  Select WiNGS and the donation percentage when listing an item.  Once the transaction is complete, PayPal Giving Fund will automatically collect the donation from the seller's PayPal account
When you make a purchase in the Humble Store, you will have the option to opt into Humble Rewards.  10% of the net revenue from every purchase can be routed to your Humble Wallet or to WiNGS.    Simply search and select WiNGS under the "charity" tab.  At checkout, you can customize the amount you want to be donated to WiNGS.
Other Forms of Giving
We accept several types of gifts, including stock, charitable gift annuity, real estate, and charitable remainder trust.
If you are interested in making an estate planning gift, we will work with you to create a contribution plan tailored to your personal circumstances, contact us at  info@wingsdallas.org.