Save the date for the annual WiNGS Mentors & Allies Awards Luncheon, honoring those who make a difference in the lives of Dallas women. Proceeds from the Luncheon support WiNGS' programs to help women and families break the cycle of generational poverty.

2017 Award Recipients
Cheryl Barnes – Ebby Halliday Volunteer of the Year Award
Ka Cotter – Lifetime Achievement Award
John Donovan – Individual Award
Hattie Hill – Individual Award
Toyota – Corporate Award

Featuring Erin T. Botsford, bestselling author and CEO of the Botsford Group.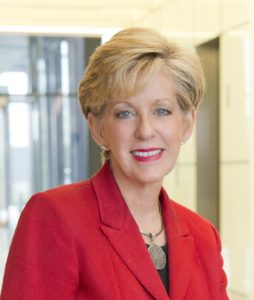 Keynote Speaker, Erin T. Botsford
Erin's rise from poverty and misfortune to become one of the Top Financial Planners in the country is a story that has been featured in numerous articles and publications. She has been listed as one of the "Best Financial Planners in Dallas" by D Magazine, and has had frequent television appearances as a guest on CNBC's Power Lunch, Squawk on the Street, and Wealth Track with Consuelo Mack.  Erin is the author of the best-selling book The Big Retirement Risk: Running out of Money Before You Run out of Time.