Nurse Family Partnership
Being a first-time mom can be hard. Let us help make it a little bit easier. The Nurse-Family Partnership is a free program that partners first-time moms with experienced nurse home visitors. When you enroll in the program, a specially trained registered nurse will visit you throughout your pregnancy and until your baby turns two years old. During these visits, your caring nurse will offer the knowledge and support you need to confidently create a better life for you and your baby.
Long term
2.5
years of free, regular, one-on-one home visits from a trained registered nurse.
APPLY NOW

How you can join
To be eligible you must:
Be pregnant with your first child
Meet income guidelines
Be less than 28 weeks pregnant.
Live in Dallas County
You can register as early into your pregnancy as you like. We recommend that your nurse home visits start by your 16th week of pregnancy. To get started, complete this form and we will follow-up with you to discuss eligibility and next steps.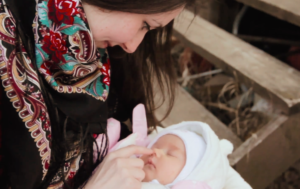 "I would recommend it to all my friends. I think every new mom should get a nurse partner. I learned so much."
-NFP Member