Program Breakdown
We help women on their journey toward entrepreneurship. Our no-cost business plan training program is designed for women who want to start a new business or expand their existing small business.
In the program, members:
Learn business and personal finance
Create a solid business plan
Develop professional skills
Become part of a network of peers and professionals
Plan to win
38
WEC graduates launched or grew their small business.
Program Details
Here's how it works:
First, attend a 90-minute informational session to see if the Women's Enterprise Program is right for you.
Then, spend a day in FLiGHT, our idea exploration workshop to fully vet your business concept.
Next, you'll join our 6-week training course, where you'll learn how to launch and manage a successful business, and complete your business plan.
Lastly, Members complete 18 self-directed hours of accelerator services. This includes Skill Development Workshops and one-on-one mentoring on specific topics.
Once you're enrolled in the program, you can access WiNGS business mentoring and skill building workshops. These opportunities allow members to personalize their experiences and receive additional training in specific areas of interest, such as business insurance, human resources, finance or legal matters. And all members have access to the WiNGS Center at Ebby's Place, which offers free wi-fi, a computer lab, and space for client meetings.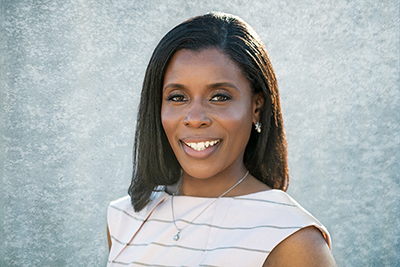 "I just remember walking into WiNGS, and it was just so warm and welcoming. We were all here with this one common thing – we were trying to better our lives, better ourselves, and ultimately, trying to better our community." – Hope Oriabure Hunter