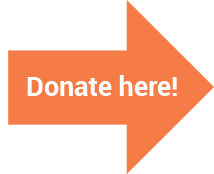 Donation Opportunities
Thank you for your support. We do everything we can to make it convenient for individuals, organizations, and corporations to contribute.
Ways to Get Your Donation to Us
Donate by phone.
Call the Development Office at 214.584.2315.
Donate by mail.
WiNGS at 2603 Inwood Road, Dallas, TX 75235
Ways to Make Your Donation
Whether you want to make your gift at one time, give in installments, or plan for a gift from your estate, we accept several types of donations including:
Check    |     Cash    |     Credit Card    |     Monthly/Recurring Payments    |     Stock    |     Charitable Gift Annuity    |     Charitable Remainder Trust    |     Real Estate    |
Listing WiNGS as a Beneficiary of Will or Living Trust
If you are interested in making an estate planning gift, we can work with you to create a contribution plan tailored to your personal circumstances. Contact the Development Office at 214.584.2315.
Ways to Direct Your Donation
You may direct your donation for general support of WiNGS and our work. These gifts are directed by our board and leadership staff to fund the most pressing needs.
Or you may choose to have your donation go towards supporting one of our targeted programs: Finance & Career, Nurse-Family Partnership or Women's Enterprise.
Special Events
You may choose to support one of our special events.  Events provide an opportunity to learn about our work and the issues we're working to solve.  They also help you elevate your corporate brand and demonstrate to your employees and customers your commitment to women, families and our community.
Corporate & Foundation Support
WiNGS benefits from support from several corporate and foundation partners, many of whom work together with us on strategic initiatives. To discuss a corporate or foundation grant, contact the Development Office at 214.584.2315. Learn more.
Thank you for your support!