2019 MENTORS AND ALLIES AWARDS LUNCHEON
THURSDAY, MAY 16, 2019
OMNI HOTEL DALLAS
2019 Mentors & Allies Luncheon
RAFFLE
Tickets $100 Each
BUY NOW
Need not be present at the Mentors & Allies Luncheon to win.
Hand-designed London Blue Topaz and Diamond Ring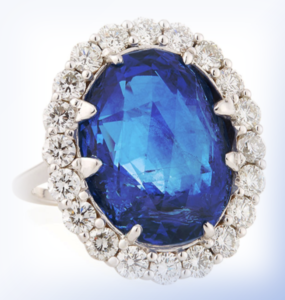 Uniquely hand-designed ring fabricated of 18-karat white gold in a European style. The wire mounting contains twenty brilliant cut round diamonds weighing approximately 2.50 carats. The center stone is a faceted London blue topaz with an approximate weight of 14 carats. Donated by Collections Fine Jewelry, a division of CFJ Manufacturing. Value: $12,000
4-Night Beachfront Vacation in Playa San Luis (West Galveston)

This large three-bedroom, three-bath home sleeps eight and includes an open floor plan. The beachfront home includes a wall of windows to take in the beautiful view of the Gulf of Mexico. The luxurious master bedroom features a comfortable seating area as well as a private balcony—great for quiet morning coffees or sunset drinks. Donated by Michelle Hudson.
Value: $2,400
Use of home is non-transferable and subject to availability. User agreement between winner and owner must be executed prior to use. Winner is responsible for covering cleaning fee.
Original Painting by Jim Lively: "Burnt Orange Connection"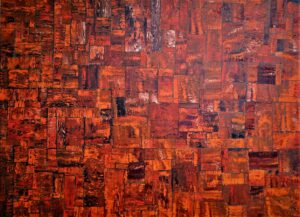 Acrylic on 36″x48″ canvas. Jim Lively is the curator for Martsolf Lively Contemporary, which is the art gallery within Allie-Coosh Lifestyle, a women's clothing boutique specializing in everyday and special occasion wear. His artwork and short films have been recognized in numerous juried competitions, publications and film festivals. Jim is also an accomplished author, receiving the Merrimack Media Outstanding Writer Award for his new novel, Punitive Damages. In addition, Jim has exhibited his artwork in several group and solo exhibitions across North America and in Europe. Donated by Martsolf Lively Contemporary. Value: $3,000

---
Tickets $50 Each
BUY NOW
Basket #1 – An Epic Giveaway
Al Biernat's
2 tickets to Billy Bob's
Dallas Symphony Orchestra (4 VIP tickets to "Star Trek and Beyond" 6/14/19)
Dr. Phil taping – VIP seating for 4 guests
In-N-Out Burger for a year
Lakewood Brewing
Sprinkles Cupcakes for a year
The Statler (1-day stay)
1 unit of Botox from William P. Adams Jr., MD
Total value: $3,600
Basket #2 – Party in a Basket
BeautyBio Gift Basket
4 tickets to Dallas Arboretum
Hiatus Spa + Retreat
4 platinum tickets to Carrie Underwood concert 9/24/19
Lombardi Family Concepts (Eat. Drink. Enjoy Life)
Omni Dallas Hotel (2-day weekend stay)
Raising Cane's gift basket
Rustic Cuff bracelets
Sprinkles Cupcakes for a year
Telos Fitness (3 mos. membership)
Times Ten Cellar
Total value: $3,300
The Mentors and Allies Awards Luncheon benefits WINGS. This year's luncheon and drawing will be held on Thursday, May 16, 2019 at the Omni Hotel Dallas. Certain restrictions and expiration dates apply. Subject to availability. Raffle ticket purchases are not tax deductible. Need not be present to win. One prize per ticket drawn. WiNGS is located at 2603 Inwood Road Dallas, TX 75235.