Ann brings more than 20 years of nonprofit development experience to organization that empowers women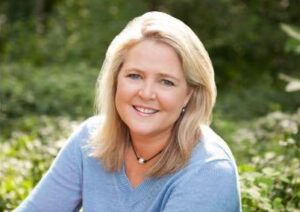 DALLAS – WiNGS, a leading provider of gender and financial equity resources, is honored to announce Ann C. Yarbrough as its Chief Development Officer. Ann brings more than 20 years of nonprofit development experience to the 113-year-old organization, previously known as the YWCA of Dallas, and will be a strong addition to the team that empowers women to find success and sustainability. WiNGS supports women in the midst of change – first-time pregnancies, economic and financial crises, or starting a new chapter – by providing the lift needed to carry them successfully into the next phase of their lives.
"Ann's deep knowledge of the Dallas philanthropic community and her ability to nurture long-term relationships make her well suited for the role," said Kate Rose Marquez, CEO of WiNGS. "I am excited for her to join the WiNGS team and we know that the expertise she brings our organization will help us to serve even more women in the community."
Ann most recently served as the Major Gifts Officer at The Family Place. She has contributed to organizations such as Southern Methodist University, United Way of Metropolitan Dallas and the YMCA of Metropolitan Dallas. She also worked for Clarkson Davis, a nonprofit consulting firm. At WiNGS, she will be responsible for establishing and implementing the infrastructure needed to grow a $3.5M budget through the solicitation of major gifts, special events, corporate and foundation support. Ann will also lead the development team in building the WiNGS brand and developing a more diversified donor base comprised of foundations, individuals and corporate giving.
Ann is a lifelong Dallas resident and a graduate of The University of Texas at Austin.