THE WINGS IMPACT
"For the first time in my life, I feel like I have the tools to open doors that I never thought were possible."
"I now have a profitable business!  I couldn't have done it without WiNGS."
Women of WiNGS
The Women of WiNGS are resilient and strong.  They are creative and ingenious.  They are diligent and triumphant.
These are the Women of WiNGS.  We are proud of their accomplishments and even prouder of their journeys.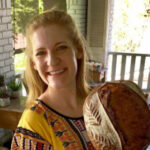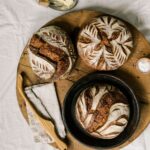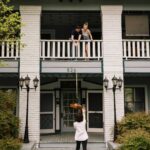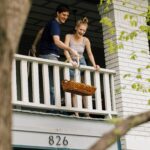 When WiNGS member, Stephanie Leichtle-Chalklen, first started Kuluntu Bakery she set off on a mission to build community through baking and breaking bread. In fact, the cottage bakery's name means community in isiXhosa, a South African language of the amaXhosa people. Now located in Oak Cliff near Bishop Arts District in Dallas, Kuluntu started in South Africa. Stephanie and her husband operate the business out of their home, where they offer a full menu (specializing in sourdough bread) and host events like baking classes and Ubuntu Supper Club.
While Stephanie had already operated a successful bakery in South Africa, she realized the transition to Dallas came with some adjustments. She had a background in nonprofits and was looking for partnerships for the future but stumbled upon the Women's Enterprise Center at WiNGS. After attending a full day introductory seminar, Stephanie decided to join the new cohort for the 12-week program. It was clear that the group included people at various stages of their businesses, but the WiNGS coaches were there to guide each individual to the tools that were a fit for them. She learned some things she already knew, but she realized she may be doing some stuff the hard way. The Women's Enterprise Center allowed her to reevaluate and tailor Kuluntu to Dallas in an efficient and effective way.
After graduating from the program, Stephanie was assigned a business mentor. She meets with her mentor every month to run through what's going on, her plan of action and troubleshoot ideas with a third-party person. Since she runs the business with her husband, having an outsider perspective and sounding board that knows her business is a huge benefit. Plus, her mentor, along with many of the mentors at WiNGS, have real-world experience as business owners themselves, so they know what's on the line and how to handle tricky situations.
Since the COVID-19 pandemic began, Stephanie has had to adjust. With a bakery that centers around fostering community and gathering in their home, they had to find other ways to keep business going. Stephanie has continued her Loaf of the Week Club, where customers can get a fresh loaf of sourdough bread. In addition, as an effort to help those in need, she is offering a free loaf of bread to seniors or those financially impacted by the crisis. Since Stephanie lives on the second story of a fourplex, she had to get creative in delivering the loaves to customers down below. When figuring out how to respect social distancing, Stephanie thought back to a time she and her husband were in Cuba and they had sandwich de canasta, or "basket sandwich." And thus, with a basket, a hook from a planter and a rope from a towing cable, a contactless delivery method was born.
Another way Stephanie has pivoted during COVID-19 is by offering virtual sourdough baking classes. These classes are very similar to her usual artisan bread classes, but she's teaching them over Zoom. She sells either a bread making kit or a premade sourdough starter for class participants to pick up (same basket delivery method used) ahead of their class. And the best part – she can host up to 99 people! A great way for people to feel connected in a time of separation.
During COVID-19, WiNGS has remained consistent and intentional in their outreach to Stephanie. They've provided tools for Stephanie and her husband, like workshops related to COVID-19's affect on her business or personal finances. Stephanie's mentor has helped her see the big picture and look toward the future when Stephanie is focused on the present. And overall, Stephanie has felt supported and encouraged by the other women in her Women's Enterprise Center cohort.
So, what does the future hold for Stephanie and Kuluntu Bakery? Stephanie hopes that COVID-19 serves as a unifier for the DFW metroplex. She plans to continue her passion of bringing people together and baking, which she has been doing professionally since 2015. She plans to shift Kuluntu Bakery to a nonprofit model, eventually opening up a brick-and-mortar storefront as a women's training facility. And, through it all, she plans to have WiNGS by her side as a resource, sounding board and partner.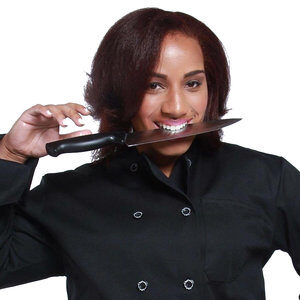 Amber Williams started LeRouge Cuisine in 2014 when she was still working full time in corporate America. By 2015 she decided to pursue her dream full time, building her brand, business and network. Part of that network connected her to catering WiNGS events 2-3 times a month. After a while, she stopped and asked about the programs, discovering the Women's Enterprise Center. At this point she already had a catering and private chef brand, but she wanted to grow her business to the farmers market and a food truck. She loved that the Women's Enterprise Center helps women ranging from those with a concept for a new business to those who have been in business for five years and are wanting to scale and grow. Her training and coaching at WiNGS gave her a clear vision for her finances, business plan and future.
Amber launched her second company, Seaux Tasty, with the help and network of WiNGS. She was also accepted to the Dallas Farmers Market, accomplishing one of her big goals, but it was shut down two weeks before her launch date due to COVID-19. Amber hasn't let that get her down – she's charged forward with a Quarantine Meal Plan, providing lunch and dinner to individuals and families around the DFW metroplex. She's received some donations amidst the crisis, which she's put into free meals for people who are financially impacted by the pandemic. Her WiNGS coach has helped her through the transition, like advising her to model the Quarantine Meal Plan on the same schedule as the Farmers Market so she and her clients stay in a rhythm.
"WiNGS has given me an incredible network and support system – my coach, my Women's Enterprise Center cohort, and the network I've built through those connections," said Amber. "These people hold me accountable, encourage me to make an impact, and remind me to take care of myself. I'm beyond grateful for that."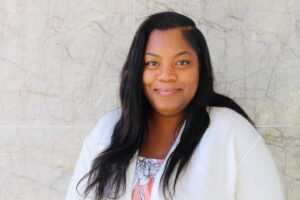 Chajuanna Lipsey began her journey with WiNGS through the Nurse-Family Partnership in May of 2018. Chajuanna met Amber, her WiNGS registered nurse, during a visit to Parkland Hospital where she was admitted due to complications with elevated blood sugar and blood pressure during the 28th week of her pregnancy. From that day on, Amber was critical in not only providing support and information during the stress of pregnancy but also helping Chajuanna monitor and treat her gestational diabetes and hypertension.
Chajuanna gave birth to her daughter at 33 weeks. Although premature, both mom and baby recovered well, and Amber was by Chajuanna's side the entire time. Amber continued regular visits to provide support with newborn care, recovery and breastfeeding. As an advocate for Chajuanna, Amber also connected her with a WiNGS financial coach six months after her daughter's birth.
Chajuanna and her coach worked together to develop a household budget and increase her savings to build a foundation for the catering business she dreamed of starting. With the help of both her nurse, Amber, and coach, Chajuanna took her first steps toward entrepreneurship by participating in the WiNGS Women's Enterprise Center program. Upon graduation from the program, Chajuanna was armed with a complete business plan and shortly thereafter, she launched North Star Catering Company.
"My nurse, financial coach, business adviser and the WiNGS community have helped me achieve my dreams," said Chajuanna. "As my goals and dreams continue to grow and change – my daughter transitioning into toddlerhood, my business expanding, unexpected crises like COVID-19 that add challenges and hurdles – I know my WiNGS team will be here to support and guide me through it all."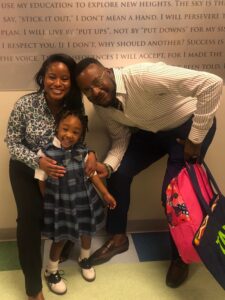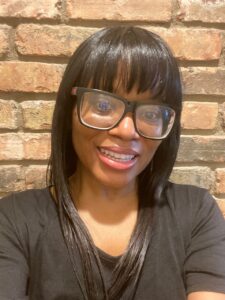 Last year around Lauri's 40th birthday, she realized that she wanted to work on her inner strength. To her, this meant that she wanted to gain confidence, change her relationship with money, prioritize holistic wellbeing, and lean into her interests with no limits or self-criticism. Through her work with the City of Dallas, she had referred her clients to WiNGS to help them get back on their feet but didn't think of going to the program herself.
As her birthday approached, Lauri discovered that WiNGS was an organization that could help her achieve the goals she set for herself. She soon realized the programs WiNGS offers are for women from all backgrounds, not just those who need extra help. Lauri started her journey at WiNGS by taking "Fluent in Finance", which is one of the first classes many WiNGS members take. Lauri realized that the class gave her more than simple tips on how to save – they had deep discussions about what money meant to each person and the reason behind overspending on non-necessities. The program taught skill sets that improved Lauri's confidence in herself and reduced her desire to purchase nonessential products. She was encouraged to discuss what she was thinking with no judgement from the group. She was able to save an additional $120 per paycheck and improved her credit score.
Each coach meets the individuals where they currently are and teaches each person strategies to help increase their resiliency. Lauri highlighted that this program is for all women and WiNGS helps people understand who they are and who they want to be. Even those with a strong understanding of finance can benefit, as the coaches are there to help guide you with strategies to be even more successful.
Lauri was connected with a coach who encourages her to be the best version of herself and teaches her how to achieve her goals. At the end of one class about Customer Relations Management, the teacher looked around and asked everyone why they were in that particular program. Lauri replied that she would love to ultimately help other women find their passion. The teacher helped Lauri understand what that means as a career path. In making that discovery, she found a scholarship opportunity to train for a Health Worker State Certification with a focus on Behavioral Health. Lauri dedicates her newfound confidence and her ability to go back to school while working and chasing her 5-year-old to her involvement with WiNGS.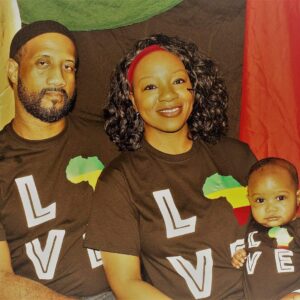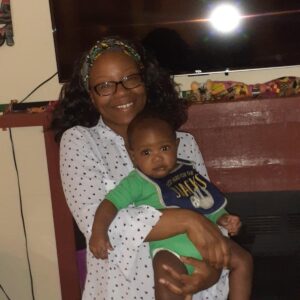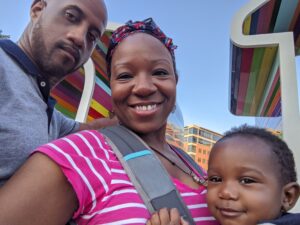 As a new mom, Jacqueline wanted someone who she could turn to for all baby-related questions and concerns. As someone who worked in the medical field on the OBGYN floor at UT Southwestern, Jacqueline was frequently around newborn babies but wanted an impartial advocate that could tailor to her needs. She heard about the Nurse Family Partnership (NFP) that helps women who are pregnant for the first time until the baby is two years old and decided to join. Jacqueline met with her personal nurse, Rhonda, when she was about 16 weeks pregnant. Rhonda helped Jacqueline with the prenatal care and showed her how to prepare for a baby. Even with her experience and knowledge, Jacqueline felt more prepared to begin life as a new mom with the security provided through NFP. Jacqueline realized that regardless of your background, new moms can greatly benefit from the valuable care provided from WiNGS.
During Jacqueline's pregnancy, Rhonda retired. Straight away, Jacqueline was set up with a new nurse, Ashley, and they quickly formed a close bond. Along with medical advice leading up to the birth, Ashley came by with diapers, burp clothes, baby clothes, toys and books. The care that Ashley gave to Jacqueline was not just from a medical standpoint but focused on the holistic health and wellbeing of mom and baby.
After Jacqueline's baby boy, Sekou, was born on October 12, 2019, Ashley's involvement did not stop. She continued to check in monthly, shifting to virtual visits due to COVID-19 restrictions. Ashley has a plan for each meeting and comes prepared with a check list to ensure she's covering all facets of health for mom and baby. She asks questions about Sekou's development to make sure everything is going well. With so many resources available to new moms that share conflicting advice, Jacqueline is thankful to have someone with reliable medical training in her corner to talk to and ask questions about everything from breastfeeding to teething. The information and guidance Ashley provides ranges from the length of time a baby should use a bottle to reassuring Jacqueline that the house does not have to stay perfectly clean.
Jacqueline was also encouraged to take the WiNGS "Fluent in Finance" class once Sekou was born. The financial knowledge that Jacqueline gained was beyond what she had been taught in the past. She was taught actionable skills to maximize every dollar, plan a budget, build credit and set financial priorities. The class was very thorough, and she has even taken the skills she learned to teach her siblings how to be more financially stable. She is looking forward to taking a class about taxes next.
She was enrolled in the credit building program and worked to build her credit to a level that would enable her to apply for more jobs and find housing. WiNGS helped Jacqueline walk through the necessary steps to find a larger apartment. Together, Jacqueline and her coach created an achievable timeline to help her through the process of renting a house with the intention to own the home
Jacqueline is currently working towards earning her bachelor's degree and has plans to transfer to The University of North Texas to continue her education and receive a Master of Education in Health and Wellness. The Dallas Foundation, through a partnership with WiNG, granted Jacqueline the full semester tuition of $1,288. Usually, they will only give $1,250 but the foundation made an exception. She has a dream to start her own nonprofit to promote wellness and help low-income women make healthy lifestyle choices. She has talked about this with her WiNGS coach, Veronica, who is helping her layout the steps needed to make her dream a reality.
Sekou is about to turn one and a half in April. Jacqueline is thankful for all the help and support she's received from the NFP program and from the financial literacy program. She will miss her scheduled meeting with Ashley once Sekou turns two, but she knows that the care and teachings will last much longer. Through her involvement with the program, Jacqueline realized that regardless of your background, new moms can greatly benefit from the valuable care and financial advice provided by WiNGS.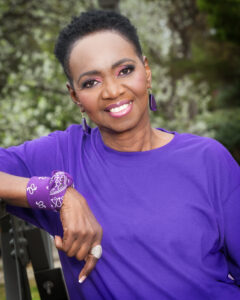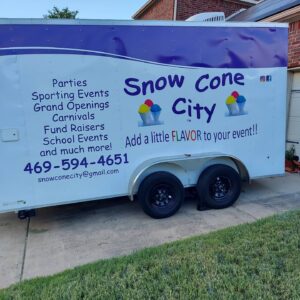 Janet Marsh had been with the U.S. Post Office for 35 years when she decided to retire. However, she wasn't finished working. As the legal guardian to three young grandchildren, Janet tried to find activities to keep both her and her grandchildren entertained. Even at an older age, she found she ended up enjoying the activities as much as, if not more than her grandchildren. When driving home one day during retirement, she passed a snow cone shop – that's when the dream began.
Janet decided she wanted to open her own snow cone business. She planned to set up a tent at the Minor League Football games and sell snow cones to fans and spectators attending the games. She claimed the name Snow Cone City in January of 2020, had saved money and was starting to buy equipment when the pandemic hit. However, never one to back down from a challenge, Janet decided to be proactive instead of letting the pandemic derail her dream. She remembered a text from a former coworker telling her about WiNGS and the services they offered. She reached out to WiNGS with a specific question regarding Tax ID and the IRS and found herself in a class offered by the organization.
Janet started her journey in Fluent in Finances – a class that taught her the basic but necessary tools she needed to get her finances in order. Then she took another class, and another class, and another class, until she found herself being accepted into a 12-week intensive cohort class with likeminded, entrepreneurial women. During this time, she also formed strong and impactful connections with her two coaches, Donna and Veronica.
Donna met individually with Janet throughout her classes to discuss her business plan. However, it never felt clinical – Donna was and still is invested in Janet's success. Donna was the one that directed Janet to Veronica, a financial coach, for one-on-one support. Veronica worked with Janet to tailor a plan specific to her needs both personally and entrepreneurially. She checks in regularly to set goals and keep Janet accountable.
Janet learned a lot from both her coaches and the classes she took at WiNGS. Through expert-led classes, Janet learned how to set herself up for success financially, including how to properly set up bookkeeping and keep her personal and business finances separate. But the most unexpected lesson, and according to Janet an "added bonus," was how to raise her credit score.
Janet knew her credit score was low due to a bankruptcy in the past. However, when Veronica pulled her score, it was almost like she didn't exist. Up until this point, Janet was planning on paying for all her business expenses in cash. She even planned to work for a year with a pop-up tent for a year in order to make enough money to buy a trailer with cash. Veronica connected her with the WiNGS Credit program and worked with her to build her credit score. As of February 2021, Janet's credit score is over 620. The financial education and support she received from WiNGS helped to ensure she could launch her snow cone business from a trailer, and her increased credit score allowed her to purchase a truck to pull the trailer.
Janet is a perfect example of a woman that has drive, passion and a fighting spirit, but needs some guidance to lay a strong foundation for her business. Like many people, Janet didn't know what she didn't know. She credits the classes at WiNGS for helping her to better herself and her business. She really wants to be successful, and WiNGS was the resource that took her dream to the next level and equipped her with tools and best practices. She's so excited to report back to the WiNGS team, her cohort peers, and her coaches Veronica and Donna to show them her accomplishments and tell them, "look what I did."